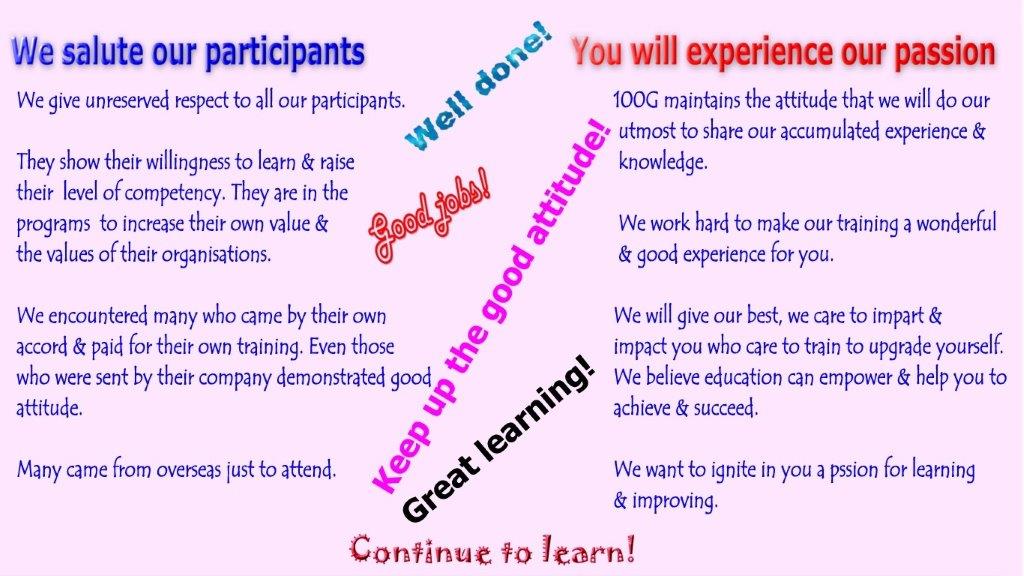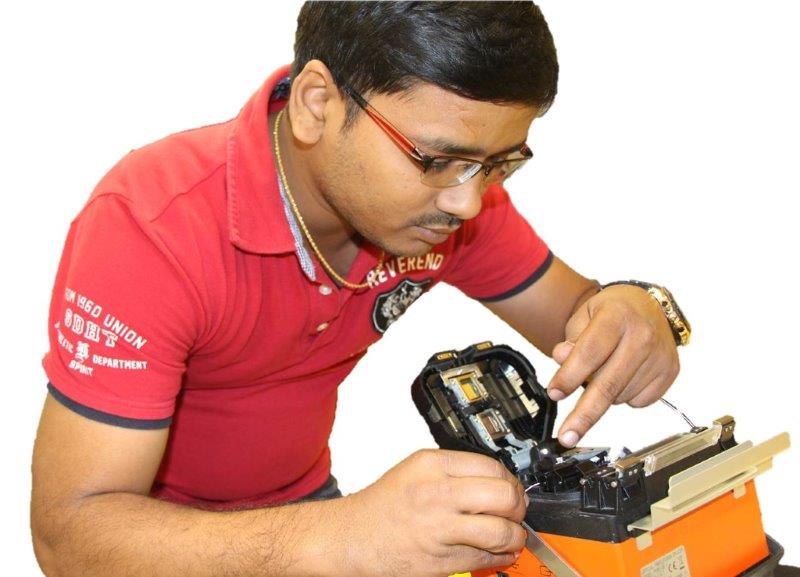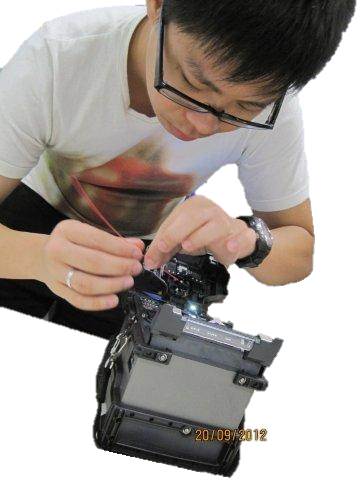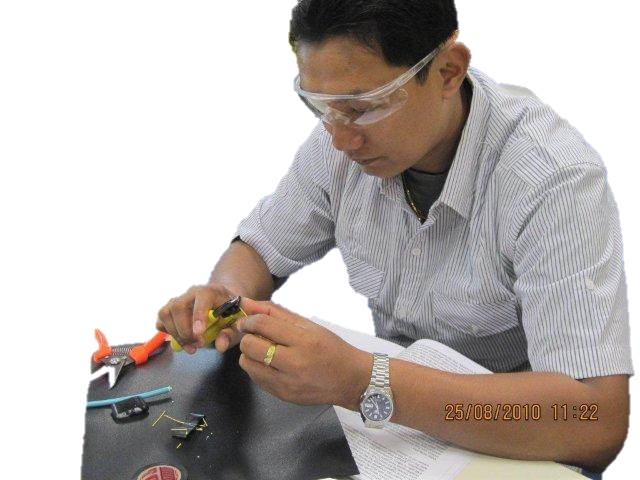 Beside those participants who pay for their own training, the rest came from these organisations as follow:-
23 Technologies Pte Ltd
68 Systems and Engineering Pte Ltd
Activcyber Station & Telecommunications Services
Advanced Infrastructure Engineering Pte Ltd
Advanced Material Engineering Pte Ltd
Air Energi Group Singapore Pte Ltd
AITI (Authority for Info-communications Technology Industry) Brunei
Amazon Web Services
Arris Singapore Pte Ltd
Arrowcrest Technologies Pte Ltd
Astrol Security Engineering Pte Ltd
Axcom Engineering Services
Belden Singapore
Benthic Singapore Pte Ltd
CA Integration Pte Ltd
Concord Corporation
Concord Engineering Pte Ltd
CSE-IAP Pte Ltd
DSO National Laboratories
E3Tech Engineering Services Pte Ltd
Edison ICS International Pte Ltd
Empire Solutions Engineering Pte Ltd
Eng Hup Engineering Pte Ltd
Equation Technology & Cabling Pte Ltd
Equinix Singapore Pte Ltd
Ernix Network Integration Pte Ltd
Fiber Connect Pte Ltd
Fiber Tech Solutions Pte Ltd
Focus Technologies (S) Pte Ltd
General Electronics and Instrumentation Corporation (Pte) Ltd
Global Offshore & Marine Pte Ltd
Goldtron Enterprise & Services Pte Ltd
Great Apex Pte Ltd
Hai Khim Engineering Pte Ltd
Harvl Technology
HHK-Delta Corporation Pte Ltd
Hollion Pte Ltd
i-electric Pte Ltd
I TECH Electrical Engineering
Imtech Marine Singapore
Infoplus Solutions Pte Ltd
Infracomms Pte Ltd
ITE College East
ITE College West
James Contractor Pte Ltd
Jayanet Innovative Technologies Sdn Bhd
JC Cablewerks Services
Jian Zuo Engineering
Jurong Shipyard Pte Ltd
J-Power Systems Corporation
Kaer Pte Ltd
Ken Power Pte Ltd
Kendo Technology
Keppel Singmarine
Liang & How Contractor Pte Ltd
Leng Aik Engineering Pte Ltd
Lucky Joint Construction Pte Ltd
LJE Engineering
Mack Parking Pte Ltd
Maersk Drilling (Korea)
Maersk Drilling (Denmark)
Maldives Airports Company Ltd
Megawatts Engineering Services Pte Ltd
Milgate Comm-Systems Pte Ltd
Molten Engineering Pte Ltd
N2 Hub Pte Ltd
NAAT Technology
Next Generation Provider Pte Ltd
Neu Gateway Pte Ltd
NTT Singapore
Ocean Marine Electrical Pte Ltd
Ocean Rig Management Inc.
Parallel Engineering Pte Ltd
P.V.S. Sons Services
Power Search Technology Pte Ltd
Power Seraya Pte Ltd
Pristine Builders Pte Ltd
Prosafe Offshore Pte Ltd
P-Tech Security Pte Ltd
PT. Buana Selaras Globalindo, Indonesia
PT Djarum
PT Global Automation
PT Telecommunication International
PT Telekomunikasi Indonesia (PT Telkom)
RED Technologies (S) Pte Ltd
Republic of Singapore Air Force Paya Lebar Airbase
Resort World at Sentosa Pte Ltd
RH Synergy (S) Pte Ltd
Royal Crown Marine
RSAF
Saipem Singapore Pte Ltd
Sanko Electrical Engineering Company Pte Ltd
SapuraKencana Drilling Asia Limited
Scan Plus Pro Technology Pte Ltd
Seamap Pte Ltd
Sea and Land Technologies Pte Ltd
Sembawang Shipyard Pte Ltd
Service Communication International Pte Ltd
SIA Engineering
Singtel
SmiTech Engineering Pte Ltd
SJS Marinetech and Engineering Pte Ltd
Skylab Networks Pte Ltd
Startech Communication Engineering Pte Ltd
ST Aerospace Systems Pte Ltd
ST Electronics (Satcom & Sensor Systems) Pte Ltd
ST Kinetics Ltd
Sumitomo Electric Instrument Products (SG) Pte Ltd
Suncall Co., (H.K.) Limited
Sun Hai Engineering and Trading
Swanlin 2000 Pte Ltd
Syntax (S) Pte Ltd
Tech Offshore Marine (S) Pte Ltd
Telstra Singapore
The ACE Technohubs Pte Ltd
Transocean Offshore
Treys Pte Ltd
Triumph Drilling Services Pte Ltd
Twogeek Pte Ltd
Tyco Fire, Security & Services Pte Ltd
TR Integration Pte Ltd
Unicom Engineering Pte Ltd
United Integrated Engineering Pte Ltd
V8 Engineering Pte Ltd
Verizon
ViewQwest Pte Ltd
Voltas Ltd
Wartsila Singapore Pte Ltd
Wilson Parking Pte Ltd
Xin Networks Pte Ltd
Yan Soon Engineering Pte Ltd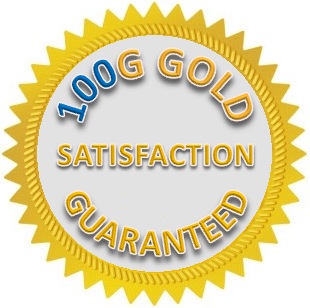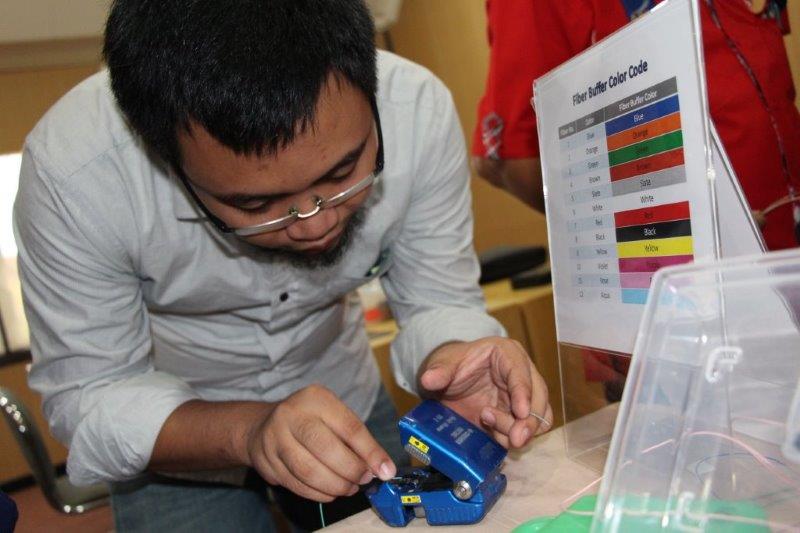 100G aspires to be the best. We enjoy our opportunities to be contributor to the growth of our participants.